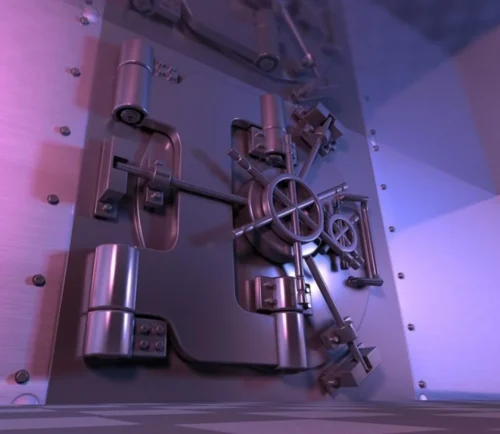 Some people have lost money in rogue Sacco that has conned people of their savings. This is not a trend in Kenya but neither should it deter you from saving in a Sacco, if you wish to. To begin with, Sacco is a great initiative that has seen many people save money and access loans at cheaper interest rates to pursue their dreams and goals such as building a house or starting or expanding a business.
If you have burnt your fingers before, you may be wondering, is my money safe in a Sacco? Well yes – mostly. You simply need to understand how to protect your money whilst saving in a Sacco. If you play your cards right, the Sacco can be your best financial partner.
Note that your Sacco savings grow as you make contributions. You can set aside a fixed amount to save into the Sacco every month. Your savings, earn you dividends at the end of the year. And it's not peanut dividends like those for the stock market, it's relatively solid cash. Keep in mind, loans have no impact on the dividends you'll receive, or how your dividends are calculated.
Share Capital
One thing you need to be aware of in Sacco's is something called share capital. Share capital, in the simplest terms, means the amount you put in to buy shares in the Sacco. It's like a non-redeemable ticket into a club. Most Sacco's have a standard amount of share capital for all members; no member has more shares than the next. Share capital also means that should you decide to exit Sacco, they'll give you back your contributions but they'll retain your share capital. Remember share capital amounts vary from Sacco to Sacco.  For instance, the share capital for Sacco A is Sh10, 000. The one for Sacco B is Sh20, 000.
It's important you understand that the value of the share capital doesn't directly translate to the financial health of Sacco. Sacco A may have a stronger balance sheet and more members than Sacco B.
Sacco A may lend four times your contributions whilst Sacco B lends three times your contributions.
Savings and Loans
Keep in mind that once your cash goes into the Sacco, the only way to get access to it is either through a loan or if you exit the Sacco altogether.
Guarantor Requirements
This can be a big headache for you as the aim of joining a Sacco is to save and access loans at low-interest rates. You will therefore need to join a Sacco with at least five people you know well so that you can guarantee each other when in need of a loan. Remember, to be a guarantor is a huge risk because, in case of default, the guarantor bears the debt burden. The headache of being a guarantor is guaranteeing someone who fails to make their monthly loan repayment. The Sacco will give the culprit three months before they start to recover their money. And guess where they'll turn – your savings? Yes. Suddenly you'll see your savings dwindling by the month because they're taking care of someone else's loan. The Sacco seizes the guarantor's savings deposits until the debt is cleared and if it is not you can end up losing your savings. This is one way you can lose your money in the Sacco.  Be careful with the people you guarantee for loans, as should they not pay, the Sacco will take your money to cover for the defaulter.
Can Sacco collapse with your money? Well yes, they can. So can banks, chamas, businesses, and other investments where you've tied your money. Some Sacco has collapsed with their members' life savings. There is no foolproof way of telling whether a financial institution is sound – but there're indicators to peel your eyes for. Indicators like liquidity levels for their loans, the health of the financial statements, management controls, tone at the top, members' concerns at AGM, dividend pay-outs, investment portfolio, and your good old instinct.
While at it, ensure the Sacco has a thriving membership and operates ethically. Many people today aspire for 'get-rich-quick schemes' but it is prudent that one avoids organizations that promise insane end of months returns on investment, as they are likely to be a rip-off.
Do your homework to establish how long the Sacco has existed; its kind of operations, its mission and vision, and its achievements so far. Sacco's physical location: Whereas it is a fact that many companies today have embraced online businesses and even used the company's social media platforms to advertise their products, it is equally important for you to trace their physical location as well so that in case of any problems or unanswered questions, you can walk into their offices and have a face-to-face meeting.
Rules and Regulations:
Each Sacco has guidelines which one follows such as when you want to join or exit from the Sacco. Familiarise yourself with the terms and conditions of being a member and how you can qualify for a loan. Also, learn other rules and conditions such as the interest rate earned on dividends, the acceptable securities for a loan, and even the kind of loans they offer, among others. Take your time before joining a Sacco and do your groundwork so that you don't risk losing your cash to a rogue Sacco.