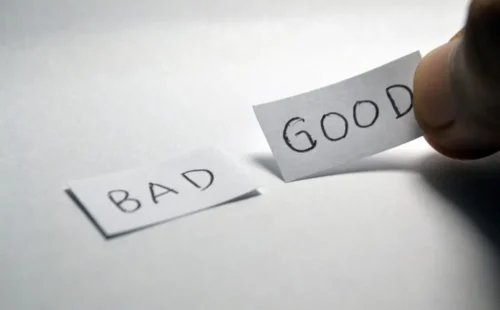 Finding the right Sacco in Kenya, one that meets your goals is essential, not only for your financial growth but also for the safety of your money. It is, therefore, vital to do your homework beforehand to ensure you're settling for the best deal.
There are unlimited options for Saccos in Kenya, which is an excellent thing because then you get to choose from the broader scope. These days, most Saccos are open to the public unlike in the past when members had to be employees, and when they left the company, they were asked to quit the savings scheme as well. This creates a large pool of Saccos to choose from.
However, sometimes, that's easier said than done. Of the many options available, how do you find the best Sacco for you? Well, there are no hard and fast rules for this, but the right Sacco for you is the one whose products and services match your needs. Here are some pointers to help you choose the best Sacco that will see you prosper financially:
Fees and rates
If you're keen on getting a good Sacco, take time to check the interest rates that you would earn on your savings and the rates you would pay on loans. Use this information to filter the options that you have. Trusted Saccos in Kenya publish the fee schedules and rates on their websites, so it shouldn't be hard to compare. If you can't find the information online, you may call their offices for clarification. Saccos tend to have higher annual percentage rates on savings accounts and lower fee schedules than commercial banks.
Technology
With today's busy lifestyle, you're less likely to have time to step into a branch, let alone wait in long queues to make deposits or withdraw money. Therefore, you may want to consider a Sacco that integrates technology into its systems so you can do your transactions on the go. Checking for tech features – like digital savings plans and the ability to transfer funds easily can assist in narrowing your list down.
Physical location
The simple fact that you are looking for convenience doesn't mean it's okay to work with a virtual Sacco that has no physical office. Remote banking is just an added advantage. So, before you join a Sacco, conduct a rigorous investigation about them upfront. Check for their reliability. You can do so by visiting their premises and verifying their licensing and registration documentation. Any reputable Sacco will gladly offer or display their certification papers. Whichever type of Sacco you settle for, you should ensure that it's registered, licensed, and regulated.
Read reviews
In the internet era, it's almost impossible for an institution to get away with bad practices. People will flock online to express their frustrations and anger in case they have a bad experience with a provider. They'll generously express gratitude if they're pleased with the services too. So before you sign in to a Sacco, spare some time to browse online for customer reviews and find out what past clients are saying about them. Here, you'll see the good and the bad side of the institution. The information will help you in making an informed decision. Since Sacco does not influence the reviews, you can be sure that the information is accurate and true.
The safety of your money
You want to have insurance for your money, the same way you do for your home, your car, and your health. It is, therefore, crucial to find a reliable Sacco in Kenya that's properly registered, insured, and regulated. This way, you'll be sure that your money is safe and that your investment is worth the while. You don't want to wake up one morning, only to find out that the institution is declared bankrupt.
Ask for referrals
The easiest way to find the best Sacco in Kenya is to ask the people around you like your family, friends, neighbors, and colleagues. You'll be surprised by how many people are saving their money and applying for loans with Saccos. People in your cycles are likely to give you an unbiased opinion about a Sacco, which is what you need.
Customer service
When you have a problem or question, the last thing you want is to sit on hold or get a customer service representative who is unhelpful or not nice. Ask around to find out what Saccos make your friends happy.
With a little consideration for your saving habits and needs, you can find the right Sacco.
Financial statements
Also, find out how you will be getting your statements. Is it done monthly or quarterly? Do they send soft copies or hard copies or both?
Accessibility
Plus, if you need to access part of your savings, or maybe secure a loan, will it require you to present yourself personally to the office or can it be done online?
Payment period
Go for the finance partner with the most flexible terms. This is where Saccos have an upper hand, as they offer members longer loan repayment schedules. They can also extend extra loan facilities to a loyal member.
Finally, you need to understand other benefits that you are entitled to as a member. This will ensure that once you start saving, you will have peace of mind that your investment is safe and secure. ENDS.