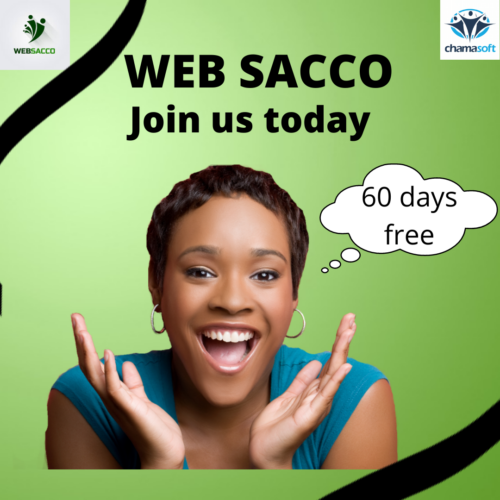 Automated Saccos are an effective way of creating financial stability. This is because they are easily accessible and the SACCOs offer loans to their members. Additionally, cooperation, community work, and solidarity are what society needs when a country's economy is unequivocally influenced by the current worldwide pandemic. Despite the current vaccine, international lockdowns are still in place, and they bring about economic limitations. The subsequent economic shock has also affected numerous individuals who are facing unstable financial circumstances.

The beneficial thing is, various of them are upheld by loans and savings corporations such as Chamas and Savings and Credit Cooperative Societies (SACCOs). They can set aside cash and apply for low-interest-rate loans. Individuals have the chance to profit from basic credit terms and conditions. Contrasted with conventional banks, SACCOs offer members better financing costs if they need credit during these difficult times.
What are Saccos and Automated SACCOs?
SACCOs is an acronym for Savings and Credit Co-Operative Society. It's a member-based financial institution, which works with respect to corporate values, identity, and principles, which incorporates social duty, receptiveness, genuineness, and mutual care.
In simple terms, it's a self-improvement association where a gathering of members stock their reserve funds and offer credits to their members. The fundamental target behind setting up SACCOs was to battle poverty by empowering the poor to learn how to manage limited assets.
SACCO is a company that nurtures self-improvement. A one-of-a-kind member-driven corporation, It's administered, owned, and overseen by its individuals who share similar bonds like a trade guild, working for a similar manager, having a place with a similar church, or social crew, or living in a similar local area.
Membership for SACCOs is available to whoever has belonged to their group regardless of race, color, religion, doctrine, work status, or gender. These individuals join the SACCOs to accumulate their reserved funds and give credits to their own members at affordable rates.
How Automated Saccos Operate
The interest which is charged on the credits is used to take care of the expense of the organization and the interest cost on investment funds. There's no benefit or installment outside the internal proprietors. Additionally, individuals who choose to join a SACCO need to purchase shares. In this manner making every one of the individuals a proprietor of the cooperation. Additionally, they also need to pay an obligatory minimum month-to-month contribution.
SACCOs are for the most part under the control of supervisory groups. They have also enlisted associations that are controlled by proficient supervisory groups. SACCOs have arisen as a viable method of coming to the unbanked. These associations offer a straightforward, available, and dependable choice to individuals to contribute, save, and raise capital for their necessities.
Throughout history, SACCOs have proved to be more famous among Baby Boomers and Gen X. They who are accustomed to visiting SACCOs branches and saw the advantages of being a member of a SACCO from far off. What similarly adds to this embracement of SACCOs between individuals of a local area is that there is generally often a typical connection between SACCO individuals; for instance, they work in a similar industry or live in a similar region.
The Influence of Society on Automated Saccos
Due to the current financial crisis, a large number of individuals who had jobs are still getting laid off, and SACCOs are facing the impact. Individuals abruptly need to pull out their reserved funds to cover their essential necessities. This has influenced SACCO's liquidity and its capacity to offer monetary help to every one of its individuals.
On occasions such as these, the general public should work together and mutually establish a superior environment for everybody. Joining a SACCO currently will add to the country's monetary strength and thusly, help the foundation's capacity to help individuals. Beginning to set aside cash will additionally produce a better monetary circumstance. This is for individuals even once the pandemic completely dies down.
Advantages of Automating a Sacco
This unprecedented circumstance also leads to SACCOs turning out to be more creative. For example, by deciding to go completely digital with their tasks, they permit individuals to execute their responsibilities at any place. As SACCOs embrace computerized change, they become more equipped for supporting their members in troublesome circumstances.
Additionally, advanced change has the ability to pull in more individuals, particularly the more youthful kind. This age is technically and technologically knowledgeable. They grew up with PCs, the Internet, and cell phones. They are employable to smooth digital customer experiences. Especially when they might want to check their financial status at any time or initiate or complete transactions in the palm of their hand.
Finally, a SACCO that has gone digital is more secure than other traditional SACCOs. This is because cloud-based platforms store data all the more safely. They are also more spacious, with different reinforcements that fire cannot destroy or physical burglary destroys. This facilitates the audit process, empowers easy consistency, and reassures customers their records are safe.
A test that SACCOs may confront while implementing their digital advancement is the manner by which to pick the banking platform that offers suitable types of services. Here, there are two significant measures to watch out for. To start with, it is essential to search for accomplices that offer extraordinary client care. This will encourage staff to get comfortable with the system and its functionalities. Second, easy to understand stages ought to be a high need, so staff can adjust measures effectively and flawlessly.
Conclusion
SACCOs have been a symbol of trust and confidence. When it comes to financing for many millions of people around the globe. The latest digital technology is disrupting the banking sector. Additionally, the pandemic forcing people to stay indoors and maintain social distancing. Therefore, was just a matter of time that SACCOs would undergo this digital transformation.
Automated SACCO, or digitalizing a SACCO is very essential as it helps ensure transparency and that the data is easily accessible. As a Sacco member, one may also reap great dividends as the Sacco is able to involve more members from different generations. One should join a Chama in this day and age as it is one of the best ways to earn a profit, ask for loans, and set apart a certain amount of money for savings.
In the coming years, we might see giant steps being occurring in the direction of digitizing SACCOs. This digitization may expand the horizon of FinTech in a way we never imagined.